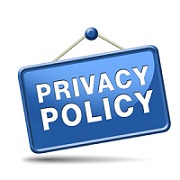 Countless help providers have the best intention of helping students with their theses and dissertations. A company's privacy policy is necessary, as that's what allows the users to understand more about the rules and regulations. It is paramount for students to write a very professional thesis, which requires the best writing skills, ample time, and sufficient space. A dissertation/thesis may have unpolished parts, poorly written sections, and grammatical mistakes, should the student write the project under pressure.
Nevertheless, students have to complete the project within a set deadline while ensuring that every section of the assignment is correct, accurate, and exceptional. With full acknowledgment of what every student wishes for, our professional writers delve deeper into every thesis or dissertation topic to assist students in arriving at a quality project worth their effort, time, and skill investment. Besides, Dissertation Thesis Help is ever ready to provide custom dissertation writing services, as well as other parallel services giving us the chance to assist in translating to academic excellence.
What You Need to Understand About Our Privacy Policy
We have the best privacy statement; in every organization, there are some guidelines that need to be followed for better service delivery. For instance, as an online help provider, we have privacy policies that ensure the smooth operation of service delivery. Our clients and our writers co-exist smoothly, as our privacy policies guarantee trust & accountability.
We only gather essential information; if we are to process any order or contact our clients, we need to have their personal information. Therefore we need our customer's email address, client's name, and phone contacts. The data we collect is quite crucial, as it guides us through writing and completing a project. Moreover, it helps us as a help provider to get the opinion of our clients should we need to make crucial changes on any order. However, this isn't all that we need, as the information thus completing any waiting transactions.

We ensure that the client's information is under maximum confidentiality; we understand how crucial your thesis/dissertation is. Therefore, we ensure every bit of the information in our custody is under maximum security without any risk of exposure. With the best security measures, you can relax. Rest assured that interaction is strictly between you and our experts.
We use cookies; cookies are small fragment texts, which are crucial in every online web page. Cookies travel from our servers to your computer, which is only if you are ready to comply. For this reason, this is crucial, considering that the cookies assist in observing your activities on our site. Therefore, using our services may at times be limited to clients who decline to accept our cookies' privacy policy.
We comply with the children's online privacy protection act (COPPA); we are a team ready to offer quality help to every client who reaches out to us for help. However, this is with the exception of anyone under the age of 18. Besides, we have rules and regulations that uphold our service provision; however, this only applies when the transactions are online. In fact, we aren't accountable for services delivered offline.
We provide the best client care services; when a client has any given query regarding our privacy policy, we have the best panel to meet their demands. With any question about our services, we are ready to provide the best answers.
If you decide to seek our help, we consider that you've read & agreed to our rules and policies.