Frequently Asked Questions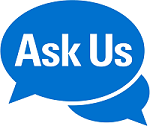 When people walk into a shop, they do not purchase anything until they understand more about the business. Similarly, there are Frequently Asked Questions (FAQs) when it comes to online writing companies. As a student looking for the best thesis writing aid, you may have questions regarding our website. You are not alone. Do you know that there are numerous questions that clients who visit us ask to understand our service provision better? Here is a list of a few sampled FAQs. 
Who will write my dissertation or thesis?
When you assign an academic assignment to us, it will be  assigned to one of our highly trained masters or Ph.D. writers.
How do your services work?
We follow a straightforward process;
You place an order
Fill in the ordering form
Provide suitable information regarding your assignment
Sign in to create an account 
Submit the due payment
Receive your order once complete
For more guidelines you can check How it Works page or just free to chat us.
Are your services legitimate?
The answer is YES. We are a very reliable help provider, fully registered, and legally responsible for all transactions taking place on our site. 
How should I place an order & create my account?
You will have your account automatically created for you when you place your order. Placing your first order will be led by the link you create. 
How will I know about your prices?
Once you are at the order form, you need to select the most appropriate option for your assignment. The price-defining parameters will be the urgency of your work, the type of task, number of pages, the academic level(high school, undergraduate, Masters, PhD. You can easily calculate the price prior before placing the order and paying up.
How long will it take you to complete my assignment?
 Still on the order form, you get the chance to select the most favorable urgency for your assignment. If you are unsure about the time frame, kindly join our live chat or communicate via email and phone.
Who will select the expert to work on my thesis? Can I make my choice?
At our firm, you will find a separate writers section, which is liable for the writer selection. After checking your order instructions, they will assign you the most professional expert in your academic field. You can equally select a preferred writer in our order form's 'Writers Category' field.
Who do I contact when I have a question?
You can always communicate with our support team through chat, phone, or email round the clock. To directly connect with the writer handling your work, you can use your personal account's messenger. Right in your active order, you will find the chatbox. Offering exceptional customer service is a prime focus for us. Our team of customer service representatives is at your service 24/7 to make the process smooth and hassle-free for you.
How can I request revisions?
You can always submit a request for your paper's revision within fourteen days after the delivery. After that, you can contact our client support team with your instructions regarding what needs reviewing in your work. It is good to understand that revisions will only be made if the original order's instructions aren't changed. 
Why Should I choose To hire your writers over competition?
We have writers who are experts in various fields/disciplines. Our writers are well-educated and highly trained in what they do. We carefully select writers from native-English-speaking countries who regularly undergo rigorous training to sharpen their writing skills. Our team comprises of experienced and reliable writers who have graduated from top-rated universities across USA, UK, Australia, and Canada, who hold Bachelors, Masters' and PhD. degrees.
That's the list of the FAQs that clients have when they visit us, with the intent of understanding our services better. Of course, if you happen to have any questions regarding our services, feel free to ask, and we will respond accordingly. So, if you're seeking writing services, write to us today and trust us to take care of all your content needs!