Fair Use PolicyTest
Experience Professional Dissertation Writing Services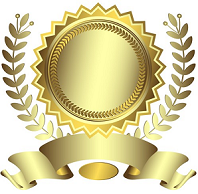 Students find it challenging to write a thesis or a dissertation, hence seeking the best dissertation writing services online. Various help providers should uphold the Fair Use Policy. This gives clients the confidence they need while buying online services. Nevertheless, students use online writing services, even though they may not understand their terms well. Since meeting the client's needs and demands is our main priority. We ensure to do our best to ensure that every client understands our fair use policy before utilizing our dissertation writing help.
Clients should purely use the services we provide at our firm for reference, academics, and non-commercial purposes. For this reason, every client who liaises with us is expected to comply with their learning institution's academic integrity policies. They must provide proper citation credits, which allow them to use model papers & assignments from our websites. More importantly, should any individual advertently or inadvertently breach this directive fully or partially, we will not be held responsible under any conditions.
Aspects of Our Fair Use Policy
As a global help provider, we offer quality thesis writing help to both students and society. We urge clients from all walks of life to make use of our quality services, however, within several set limits;
Getting a link to our website–

every website with a valid URL has the right & permission to link to any of our pages.

Printing files–

teachers, students, writers, and various other users are always welcome to print one of our file samples when provided with one. Nonetheless, we limit permission to any user who intends to duplicate these documents. Who intends to use them for onward distribution and commercial purposes. We maximally exercise our rights & prerogative to enforce our logical property claims should this term be contravened.

Material adaptation–

every user on our site has been given a chance to adapt a logical portion of our materials, as long as they are accurate & perfect, and acknowledge that they use our materials. Even at that, users cannot adapt to materials as a portion of a web page. Even though they may use references to quote their passages, there are various things to consider.

Trading links–

at our website, we do not accept offers from different firms to trade links. It is possible to link to our pages within the provided conditions; however, we do not answer requests to link to other sites. This is in exchange for links to our site on others.

Commercial websites– even though we allow commercial web pages to link to our website, we limit no commercial use of our website. Other websites aren't allowed to access & sell materials on our site. They equally have no right to represent any materials on our web pages as theirs and mirror our website. The Digital Millennium Copyright Act(DMCA) protects our web pages. More also, we won't hesitate to turn down requests should any third parties plagiarize our web content.
Being a firm that intends to provide excellent help, you can reach out to us with the confidence of receiving first-class dissertation writing help.